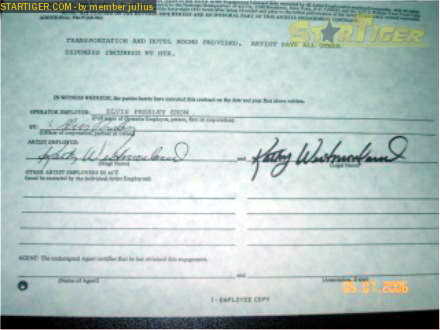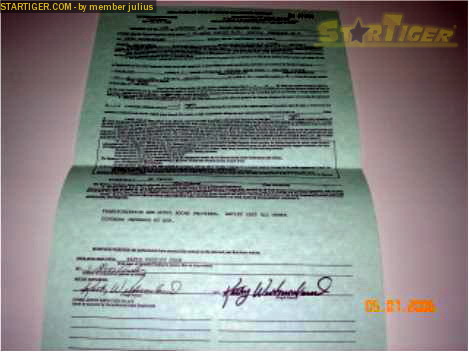 StarTiger Members:
Login to view the address.
Type: Success
Sent: 2006/06/18 - Rcvd: 2006/06/27 (9 Days)
Comment: "Realizado pedido en la web www.kathywestmoreland.com .comprado copia de un contrato original entre Kathy y Elvis autografiado por un black sharpie por Kathy , el autografo es autentico . English : Made order in the Web www.kathywestmoreland.com meadow she copies of an original contract between Kathy and Elvis autographed by black sharpie by Kathy, the autograph is I authenticate"
StarTiger
is an online community for autograph collectors - find celebrity addresses, share successes, meet friends, enjoy the hobby.
StarTiger
© 1997-2018 MicroTide GmbH. All Rights Reserved.
Terms & Conditions
These personal autograph collection pages are published and administrated by StarTiger member julius. Any opinions expressed by julius and content made available by julius on these personal autograph collection pages reflect the opinion of the particular StarTiger member, and not of StarTiger, its affiliates, or any of their respective agents, employees, information providers or content providers.